To grow your business online, you need to have some basic branding such as a logo. If you can not afford to hire a professional logo designer, then you can use an online logo maker tool to brand your business.
These tools make it easy for anyone to create stunning designs even without having any design background.
In this guide, we will review the best online logo maker tools available for android and desktop users. But first, here's why you need an online logo maker.
Content:
Benefits of Using an Online Logo Design Tool
A logo maker tool is helpful to beginners because it saves you time and money. Below are other benefits of using logo maker tools for your branding.
Access to Ready-made templates
A vast majority of these tools come with thousands of ready-made templates that you can use as reference materials to fast-track your design process.
Saves Time and Money
The templates available on logo maker tools make it easy and faster to make a logo for your brand. Additionally, some of the tools are totally free to use. Even if you are on a tight budget, you can still get a logo for your business.
Easy to use
The tools are also easy to use for absolute beginners. If you are just starting out as a designer or you need a tool to brand your business, an online tool can get you started much faster.
6 Best Online Logo Maker Tool
A good logo maker tool should be intuitive and easy to work with. Here is our review of the best logo maker tool.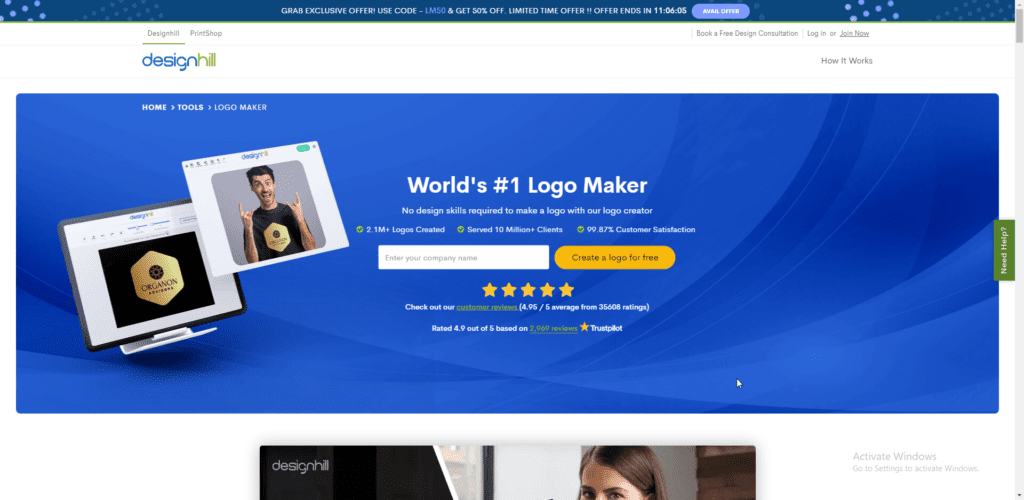 Designhill is one of the best free online logo maker tools with a vast collection of tools. It is easy to use for beginners. With just a few clicks you have a fully functional logo for your business.
You first enter your business name, then choose some sample design you want your logo to look like. After that, you need to select colors for your brand.
Their AI tool will run through your selections and build different logos for you. And if you want to start for free, their free plan lets you create one logo.

Canva is essentially a complete tool for online marketers and graphic designers that need fast designs. They have thousands of free templates that you can use to fast-track your design.
Their logo builder has an intuitive workspace with lots of shapes and elements. And you can select from existing logo templates to get started quickly.
Canva is free to use and lets you create an unlimited number of free logos. However, they have a premium plan to unlock all templates.
The premium plan starts at $9.99/month and gives you access to brand kits and unlimited templates.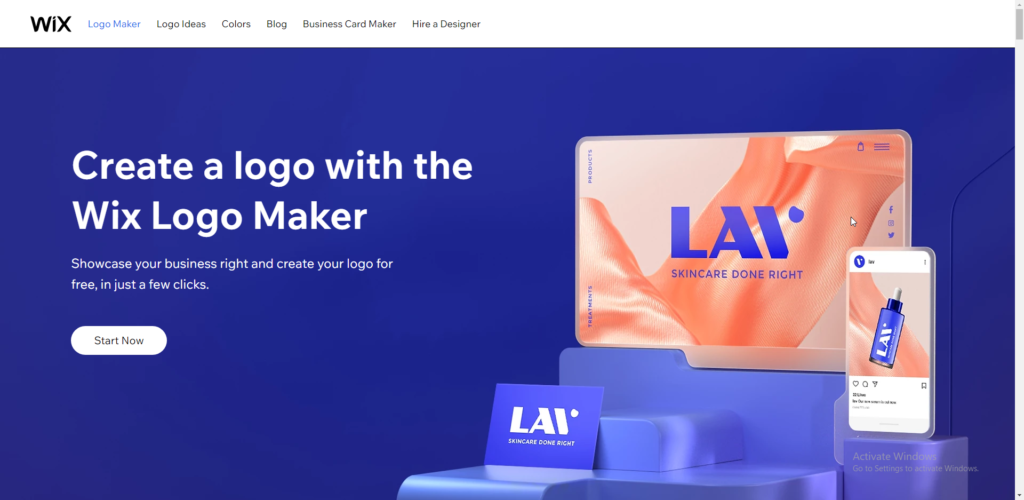 The Wix logo maker tool is an AI-powered tool that lets you create and customize stunning logos for free.
First, you enter your business name and tagline. After that, they will ask you to choose some sample logos you like. The AI will use the selections you made to come up with a logo for your business.
Wix logo maker will present a variety of templates with your business name for you to choose from. When you select one, you can then edit the logo colors, typography, and icon.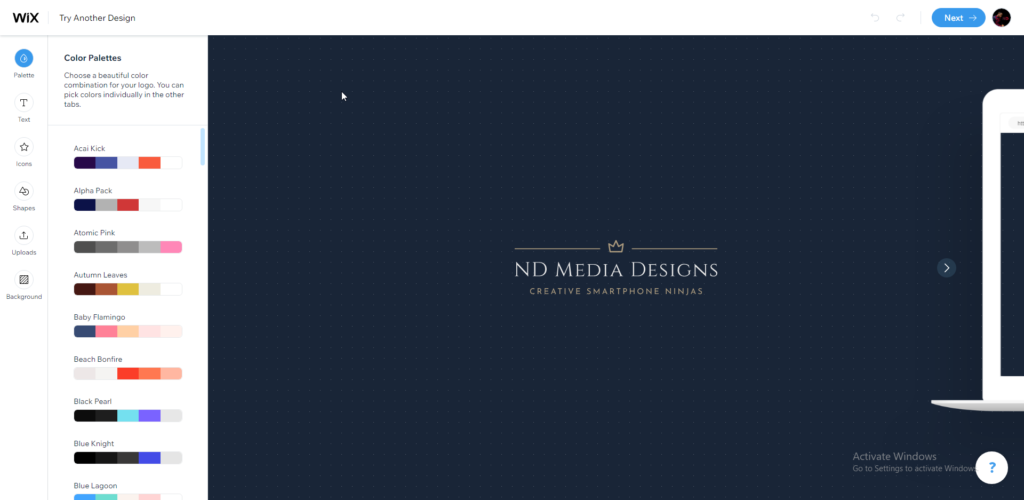 After creating your logo, you need to pay a one-time fee of $20 to download the logo in full HD resolution. But you also have the option to download a free sample of the logo.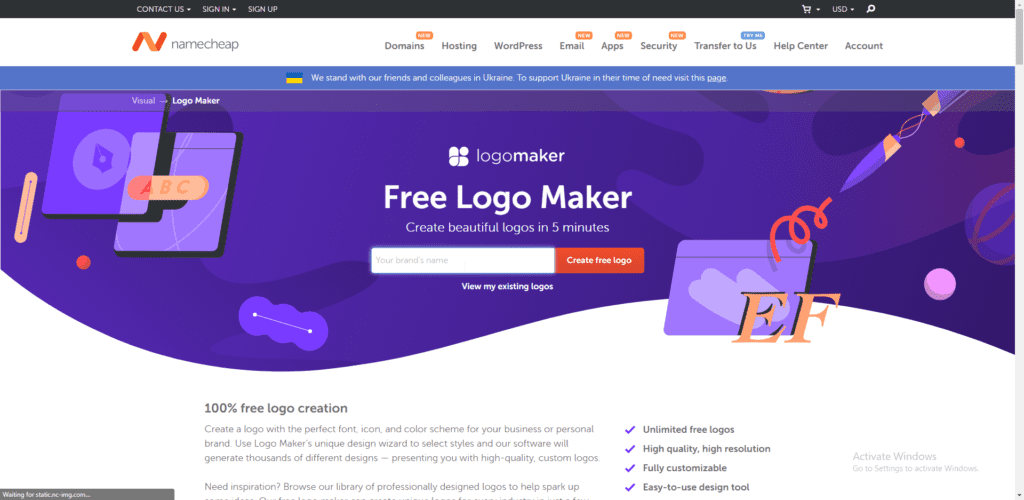 Namecheap is primarily a domain and hosting provider. They provide affordable hosting plans to host your websites online.
Recently, they added a free logo maker tool to their list of applications. Although the tool is not as robust as other paid tools, it does come with tools to help you design a logo for your business.
What's more, they provide print designs for shirts, mugs, and poster designs. If you want to make a business card, they also have a tool for it.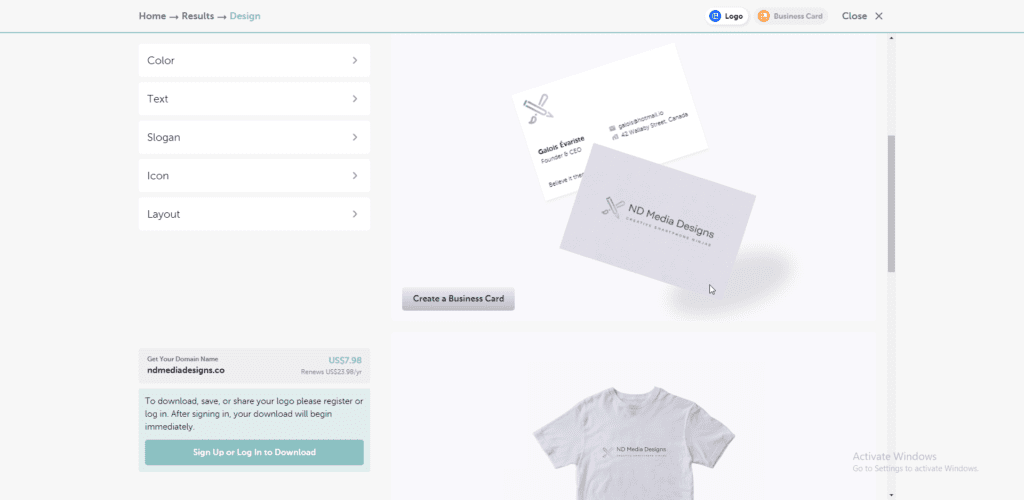 With Namecheap logo maker, you get access to unlimited free logos, high-resolution files, and a fully customizable tool.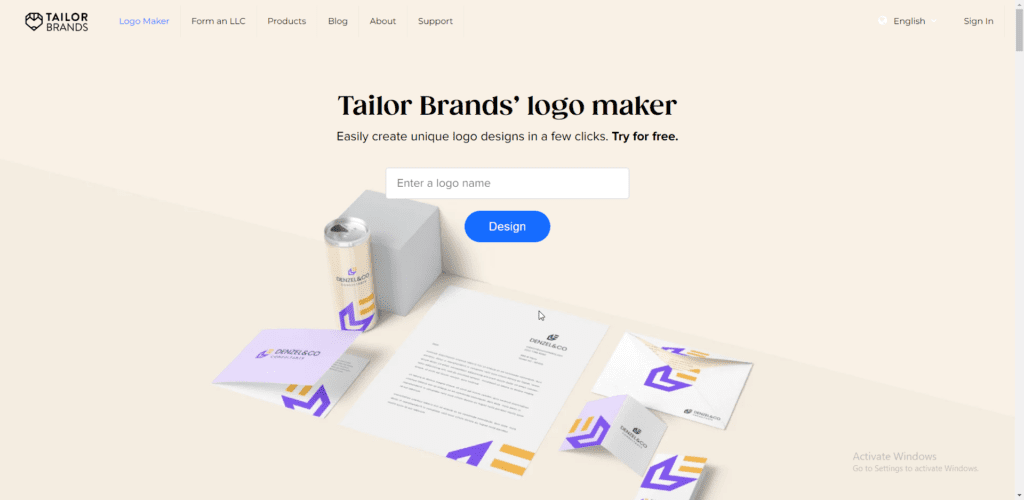 This is a premium tool for creating elegant logo designs for your business. They provide lots of starter templates to fast-track your design.
If you have the budget for a premium tool, we recommend opting for this online logo maker.
First, you enter your business name and slogan. After that, you select the industry your brand belongs to and also provide little information about your brand.
The AI tool will generate professional logos for you to select from. When you make a selection, you will be taken to the logo editor dashboard. Here you can customize the colors, change fonts, or your brand icon.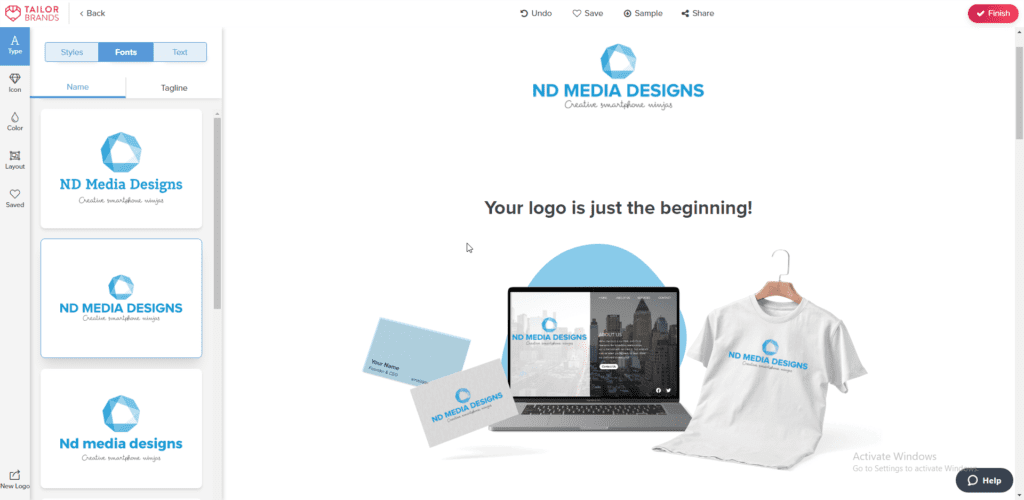 You need to upgrade to their premium plan before you can download your logo files. The basic plan starts at $3.99/month.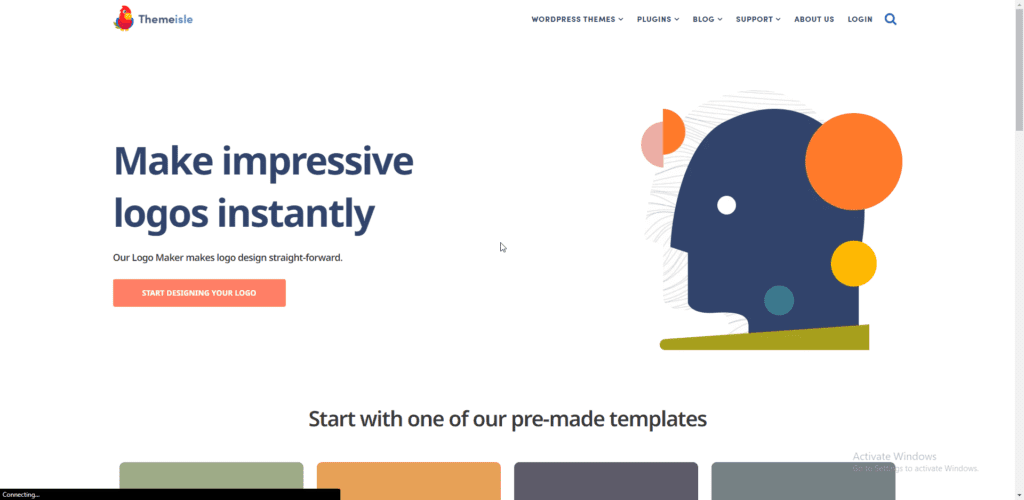 This free logo maker tool allows you to create professional logos for your brand. It is easy to use and comes with lots of features to improve your design.
You just enter your business name and slogan, and their AI tool will come up with a variety of templates you can choose from.
When you select a particular logo, you get access to their logo editor. Here you can customize the layout of your brand logo. You can also change the icons, typography, and colors for the logo.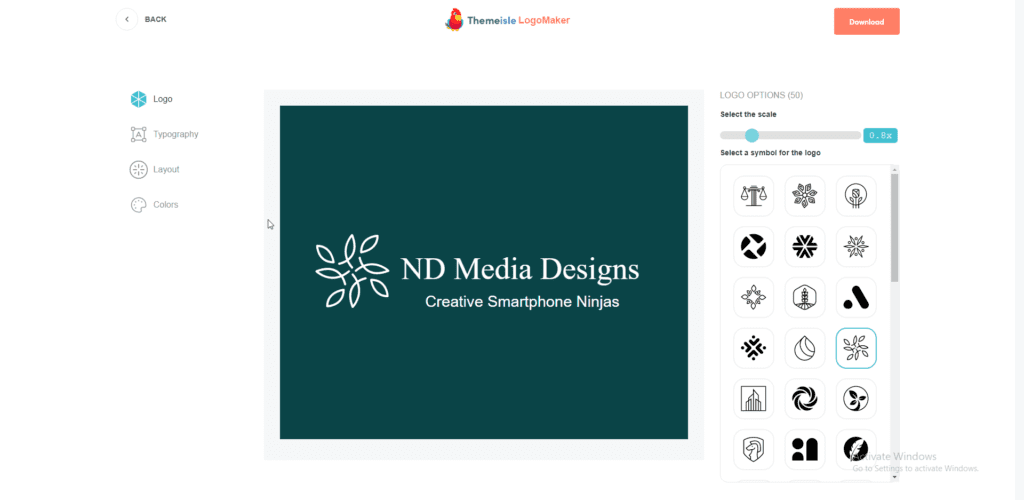 After designing your logo, you can download it in high resolution by selecting the Download button. This tool is completely free to use and has no extra charges for downloading high-resolution image files.
Limitations to Using an Online Logo Maker
When it comes to speed, an online logo maker tool is your best option if you are on a tight budget. While this saves you time and money, it does have a couple of drawbacks.
For instance, the free templates they provide are available to all users, meaning it will be more difficult to come up with a unique brand identity.
Additionally, if you are not design-inclined, you may end up designing a logo that resonates with you as a person. Rather than one that represents your business.
Nothing beats getting professional help from experts that understand audience requirements.
Using an online logo maker is ideal for beginners. However, if you are serious about growing your business, then you should consider getting the pro version of these tools or simply hire a professional to help with your branding.